Introduction: In today's digital age, social media platforms have become essential tools for small business owners looking to expand their reach and increase brand awareness. With numerous free and paid advertising options available, harnessing the power of social media can significantly boost your business. In this article, we'll explore ten effective strategies tailored for small business owners to advertise on social media platforms and enhance their online presence.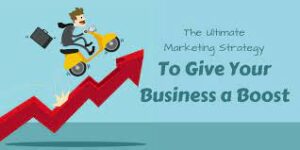 1) Create Engaging Social Media Profiles: Establish a professional Facebook Page and Twitter account dedicated to your business. These platforms serve as your digital storefronts, providing essential information about your products or services. Be sure to include detailed descriptions and engaging content to captivate your audience.
2) Integrate Social Media Widgets on Your Website: Utilize Facebook and Twitter widgets on your website to showcase your social media presence. These widgets not only display your follower count but also enable visitors to share your content, expanding your reach organically.
3) Regularly Update Your Content: Consistent posting is key to engaging your audience. Share new products, services, or content regularly to keep your followers informed and interested. Timely updates increase visibility and encourage users to explore your social media pages and website further.
4) Utilize Email Contacts: Leverage your email contacts from platforms like Yahoo, Gmail, or Hotmail. Use the "Invite email friends" feature on your Facebook page to reach out to your contacts, expanding your social media network.
5) Invite Friends from Facebook: Tap into your existing social network by inviting friends on Facebook. Utilize the "Invite Friends" option on your Facebook page to grow your follower base within your circle.
6) Embrace the Power of Videos: Create short, engaging videos showcasing your products or services. Facebook users particularly enjoy video content. A well-crafted video can capture attention, increasing your chances of gaining new followers and customers.
7) Cross-Post Content: Link your Facebook and Twitter accounts for seamless content sharing. Tools like www.facebook.com/twitter allow you to automate posts, saving you time and ensuring consistent online presence across platforms.
8) Add Facebook Like/Share Buttons to Your Website: Encourage website visitors to share your content by integrating Facebook Like/Share buttons. These user-friendly widgets facilitate effortless sharing, driving traffic to your website and boosting your online visibility.
9) Explore Paid Advertising on Facebook: Consider Facebook's paid advertising options, such as promoting posts at a fixed price or using cost-per-click (CPC) campaigns. Invest wisely in targeted promotions to reach a broader audience, driving traffic to your website and increasing sales.
10) Measure Your Success: Track the performance of your social media campaigns using analytics tools provided by platforms like Facebook. Monitor engagement, click-through rates, and conversions to assess the effectiveness of your strategies. Use these insights to refine your approach and optimize your social media advertising efforts.
Conclusion: By harnessing the full potential of social media advertising, small business owners can significantly enhance their online presence, attract new customers, and boost sales. Implement these ten strategies to maximize your reach, engage your audience, and propel your business to new heights in the digital realm. Stay proactive, adapt to evolving trends, and watch your business flourish in the competitive online landscape.