Introduction:
In the bustling city of Mumbai, creativity and entrepreneurship often come together to solve everyday problems. Neha Jain, a Mumbai-based innovator, identified a pressing need and transformed it into a thriving business idea. In June 2012, she initiated Fly by Knight, a venture dedicated to providing express delivery services during unconventional hours in Mumbai.
What is Fly by Knight?
Fly by Knight is a unique service offering express delivery of various items, including food, beverages, lighters, chocolates, and party packs, right to your doorstep. The distinctive feature? It operates between 11 pm and 4 am, bridging the gap for those who find themselves in need during late hours.
The Birth of an Idea:
The genesis of Fly by Knight can be traced back to a common situation we've all faced. Neha Jain found herself working late at the office one evening. Upon finally reaching home at an odd hour, she realized there were limited options for sourcing food. It was this predicament that led her to contemplate a business that could cater to the needs of people during late hours.
Placing Orders with Ease:
Mumbai residents can make use of this innovative service by simply dialing 99300 67337 or placing an order online through flybyknight.com. Payment options include credit card or cash on delivery. This convenience extends to the late hours, providing essential services and goodies to satisfy midnight cravings.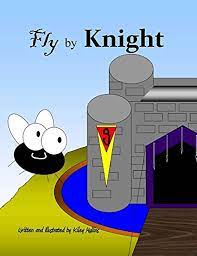 Revenue and Growth:
Fly by Knight embarked on its journey as a small-scale venture. However, Neha asserts that it has offered her a more substantial income than her previous employment. At the moment, the business serves Mumbai exclusively, but there is tremendous potential for expansion. With the right recognition and an extended geographical reach, Fly by Knight is poised to flourish.
Profitability of the Venture:
Currently, Fly by Knight charges a flat fee of Rs 100 per delivery. While it's in the early stages of development, there's no doubt that its uniqueness and commitment to service can lead to substantial profitability in the future.
Conclusion:
Neha Jain's Fly by Knight epitomizes the entrepreneurial spirit, born out of a simple yet compelling idea. This innovative business addresses a common issue faced by many urban dwellers – the need for services during unconventional hours. As it continues to grow and gain recognition, Fly by Knight is likely to become a household name in Mumbai, and perhaps beyond. In the world of business, the simplest ideas often have the most remarkable impact.