Introduction:
Entrepreneurship knows no boundaries, and in the dynamic landscape of Asia, opportunities for starting a business are plentiful. For those with a passion and zeal to venture into the world of business, here are ten innovative ideas tailored for low investments. Choosing an idea that resonates with your interests can pave the way for a successful entrepreneurial journey.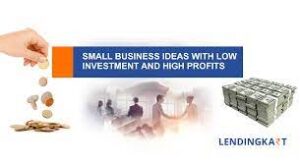 1) Recruitment Firm:
The growing employment opportunities in Asia present a ripe market for recruitment firms. With a network of contacts and knowledge of emerging cities like Bangalore, Chennai, and Pune, starting a recruitment firm can be a lucrative venture.
2) Real Estate Consultancy Services:
Real estate remains a steadfast investment choice in Asia. Launching a consultancy service in cities like Hyderabad, Pune, and Chennai can provide long-term prospects, tapping into the evergreen real estate market.
3) Event Planner:
The corporate world in Asia invests substantially in events. Becoming an event planner for seminars, meetings, and other gatherings can be a fulfilling and profitable endeavor.
4) Online Food Court:
Embrace the digital age with an online food court. Allowing food enthusiasts to order online and ensuring swift deliveries presents a promising business model. Starting small and expanding gradually can yield substantial returns.
5) Wedding Planner:
Weddings are significant events in Asia and demand meticulous planning. Venturing into wedding planning, especially for budget-conscious clients, offers a niche market and requires minimal investment.
6) Online Plumbing Services:
Addressing everyday household woes, an online plumbing service can be a game-changer. Utilizing technology to provide instant assistance for water leakage problems fills a gap in the market, offering convenience and reliability.
7) Photo Mugs and Plates Business:
Inject creativity into your venture by offering personalized photo mugs and plates. Customers can provide their photos, which you print on mugs and plates. This innovative idea combines creativity and customization, attracting individuals and companies for unique gifting solutions.
8) Facebook Selling:
Leverage the power of social media, particularly Facebook, to sell homemade food items, sweets, or special gift items. With a strong online presence, you can effectively market your products to a wide audience, making sales directly through social networking.
9) Office and School Supplies:
Office and school supplies are essentials in Asia, with a constant demand throughout the year. Entrepreneurs can capitalize on this demand by supplying products like pens, notebooks, and paper to organizations and schools, ensuring a steady stream of sales.
10) Home Decorations Business:
Unleash your creativity by starting a home decorations business. From vases to figurines, offering unique and aesthetically pleasing decor items can find a market among homeowners looking to beautify their living spaces.
Conclusion:
Asia's entrepreneurial landscape is diverse and brimming with opportunities. By exploring these innovative and low-investment business ideas, aspiring entrepreneurs can embark on their entrepreneurial journey with confidence, turning their passion into a successful venture.